Your bathroom can be a blank canvas, no matter how old it is. At Bath ReDesign, no challenge is to great. We can replace your outdated bathtub or shower with a beautiful wrap-surround or custom tile. Select from many different systems with multiple color and design options. Let us help you create your dream bathroom. We have been remodeling and transforming bathrooms into new, safe places of comfort for over 30 years. Select your design, fixtures and colors with the help of our dedicated design team to create the bathroom of your dreams.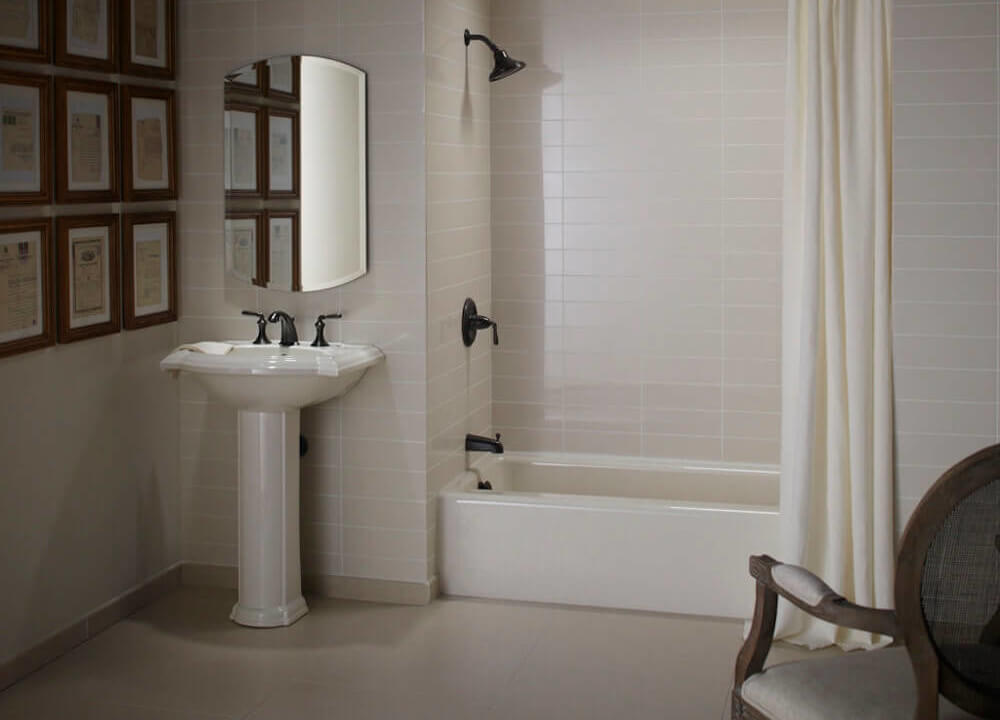 Free professional design team
The 4-Stages of your new bathroom
Demo
Preparation
Installation
Your Finished Product
Why should you buy this service?
Do you need financing?
No problem.
Want to replace your bathtub with a beautiful new shower? Bath ReDesign can open up the bathroom space giving you a handi-capable low threshold which is easy to navigate. Our shower wrap surround systems have many patterns, colors and designs to choose from, transforming your old bathtub into a modern, easy-to-enter shower. Easy grip handicap bars and handles can be custom placed exactly where you need them. Custom seating is also available for a safe and luxurious shower experience. Our designers can help you make the perfect selection for your individual needs.
Low Maintenance - Easy Cleaning
Reduce the cleaning headache with our modern, low-maintenance, bathrooms. Bath ReDesign can replace your old bathroom with a new, hygienic, mold-resistant, tub or shower surround creating a restful, easy-to clean space that will last for years to come.
Do you have any more questions?